ON-SHORE GASLINE FLANGE Leak Repair Clamp - VKVC FLANGE REPAIR CLAMP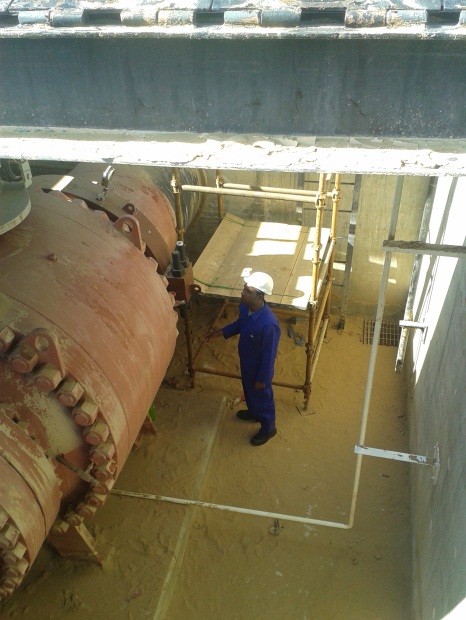 Overview Middle East Gas Company operates a 48 "NB ANSI 600 Gas Pipeline to transmit Gas from the fields to a central gas plant.This 48 "NB Pipeline is the trunk line of the company. A Sectionalizing Valve Flange Gasket developed a leak. The leakage was minute when detected. Leakage rate was lower at a pressure between 80-90 Bar but would leakage rate would increase rapidly above 90 Bar. Replacement of Gasket meant a shutdown of the 48 " NB Pipeline.Operational and functional Constrains ruled out an immediate non planned shutdown.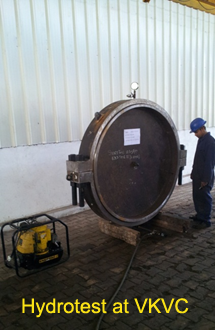 Solution & Implementation VKVC was contacted on a weekend to provide an emergency leak sealing solution. A Flange Leak Repair Clamp 48 "NB ANSI 600 was Fabricated,Pressure Tested and air freighted within 96 hours. Leak sealing compound injection ports were installed at site. After installation of Clamp the compound was injected to seal the leakage through the studs and nuts. A pressure gauge was also installed on the Clamp to monitor the pressure built up due to leakage in the Clamp annuls. A VKVC Technician was available at site for supervision of Clamp installation. Result The Pipeline was kept safely Operational with VKVC Flange leak repair Clamp till a scheduled shutdown. 24 months later.