OFFSHORE Crude Oil Subsea Pipeline VKVC ENCAPSULATION LONG CLAMP - Leak Sealing of 18 "NB Ruptured Sub -sea Pipeline
Overview A Crude Oil Subsea Pipeline located in Arabian Sea was ruptured along the seam of the pipe. The measured seam rupture was 5200 mm in length. An immediate Leak Sealing Clamp was required at the site to seal the rupture. Solution & Implementation VKVC was contacted to supply a 6 meter ANSI 900 clamp.The target delivery was 10 days on site. The weight of Clamp was 3800kg. The Clamp Stiffener Forgings and Shell were available in inventory. Machining on CNC machines was completed in record short time. Clamp was welded, tested, painted and dispatched within 8 days.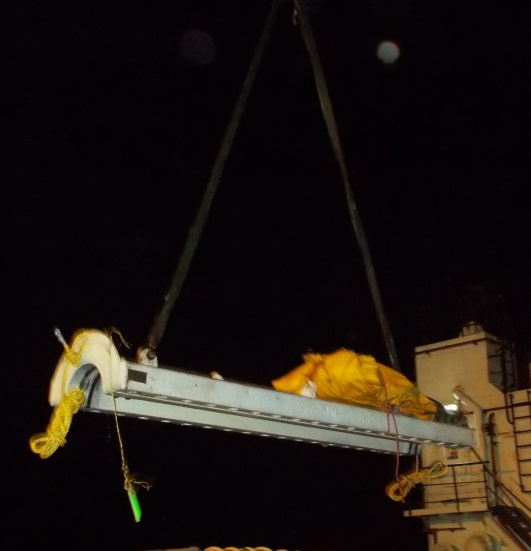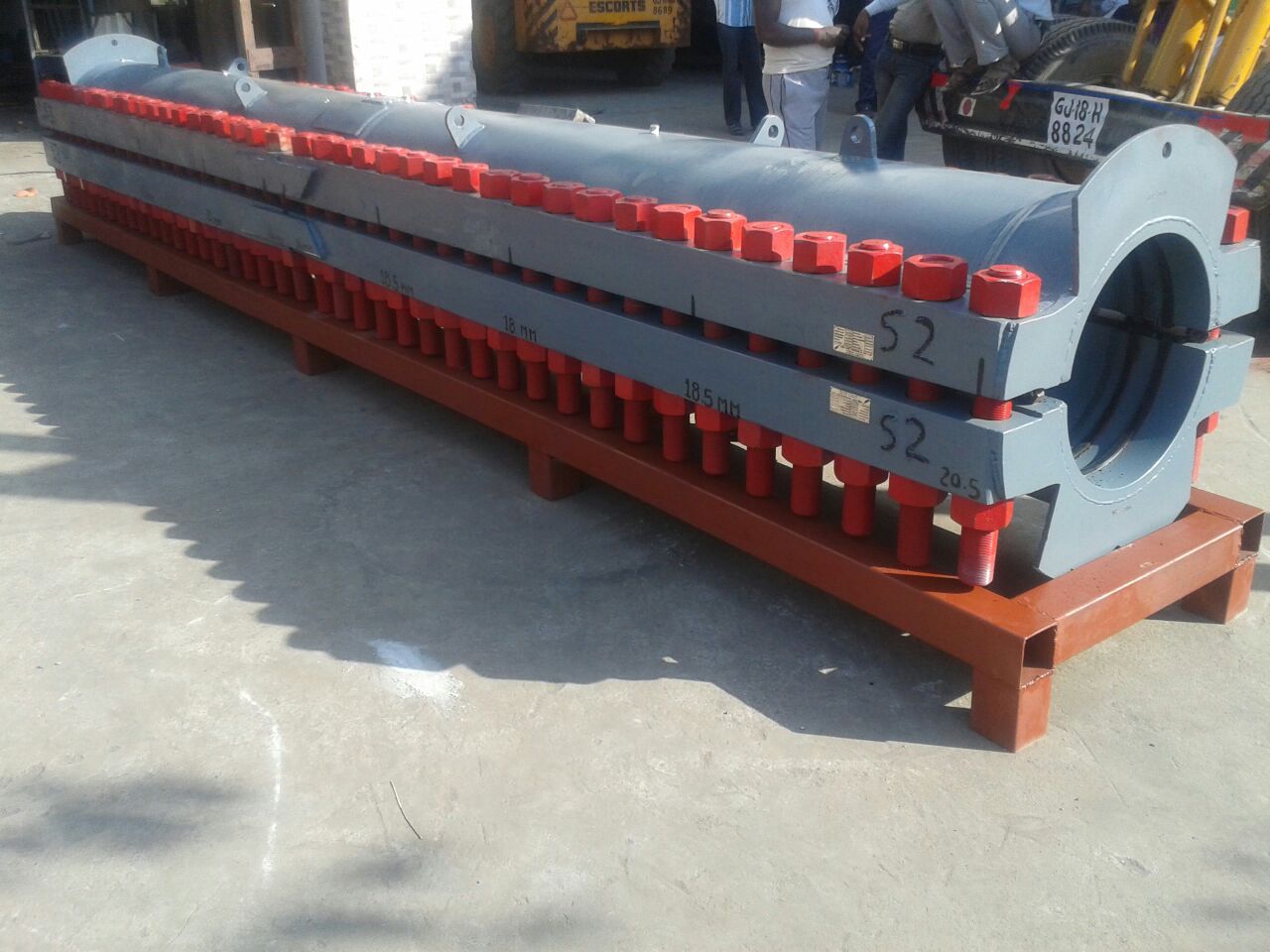 Result The Clamp installation was done manually by a Single diver at a time. The line has been safely operational with the 6 meter long Clamp. VKVC has special purpose machines to manufacture and weld Clamps upto a length of 8 meters.