Leak Sealing of 2 "Branch Pipe in Middle East - VKVC LEAK SEALING OF 2 " NB BEND
Overview A Station Plant Piping of a 20 "NB Sour Gas Pipeline developed a leak on 2 " NB Branch Pipe.The branch Pipe could not be isolated as no Valve had been provided to isolate the 2 "NB Pipeline from 20 "NB Pipeline.VKVC was contacted for an emergency leak Sealing Operation.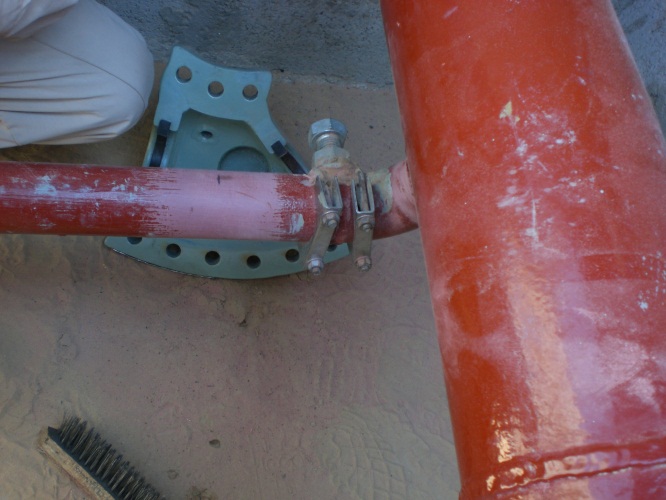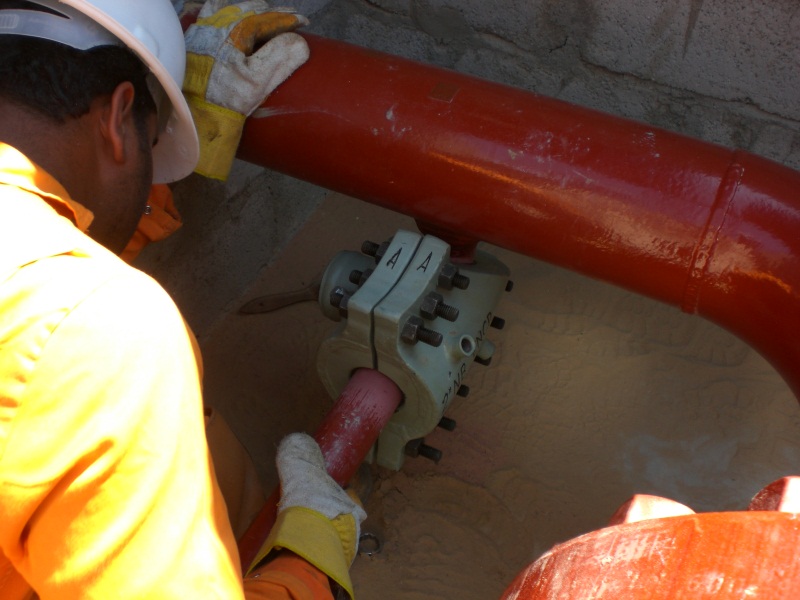 Solution & Implementation A 2" NB Horse Shoe Clamp was installed on the 2" NB leaking bend. This immediately sealed the leak, enabling the 20" NB pipeline to remainoperational. Horse Shoe Clamps are temporary onsite fabricated Clamps and may not be very reliable to be used over a long period of time. It was decided to provide an encapsulation Clamp on the Horse Shoe Clamp.
Result VKVC manufactured and supervised installation of an Encapsulation Clamp on the Horse shoe Clamp.The 2 "NB Branch was replaced 2 years after Clamp installation.